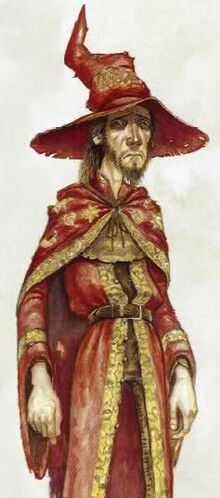 Gideon Lutley Barworthy, more commonly known as Lutley, is an inept mage formerly resident at Dalaran and now clerk assistant to the Mayoral Office of Darkshire. Lutley has been wanted by the authorities of several countries, often for crimes which the mage maintains are not his fault nor responsibility. In spite of his physical weaknesses, his lack of magical power, his lack of wealth and his lack of rank and status, Lutley has managed to travel the world over the years. Lutley often comments that this movement is not toward his desires, and actually despairs at the thought of travel. Maintaining his dream life is owning a bit of land and passing his time away in peace.
Lutley is currently pursuing his dream at the age of sixty, although he has faced problems with the law and the dark environment of Darkshire.
Ad blocker interference detected!
Wikia is a free-to-use site that makes money from advertising. We have a modified experience for viewers using ad blockers

Wikia is not accessible if you've made further modifications. Remove the custom ad blocker rule(s) and the page will load as expected.